• RV Admin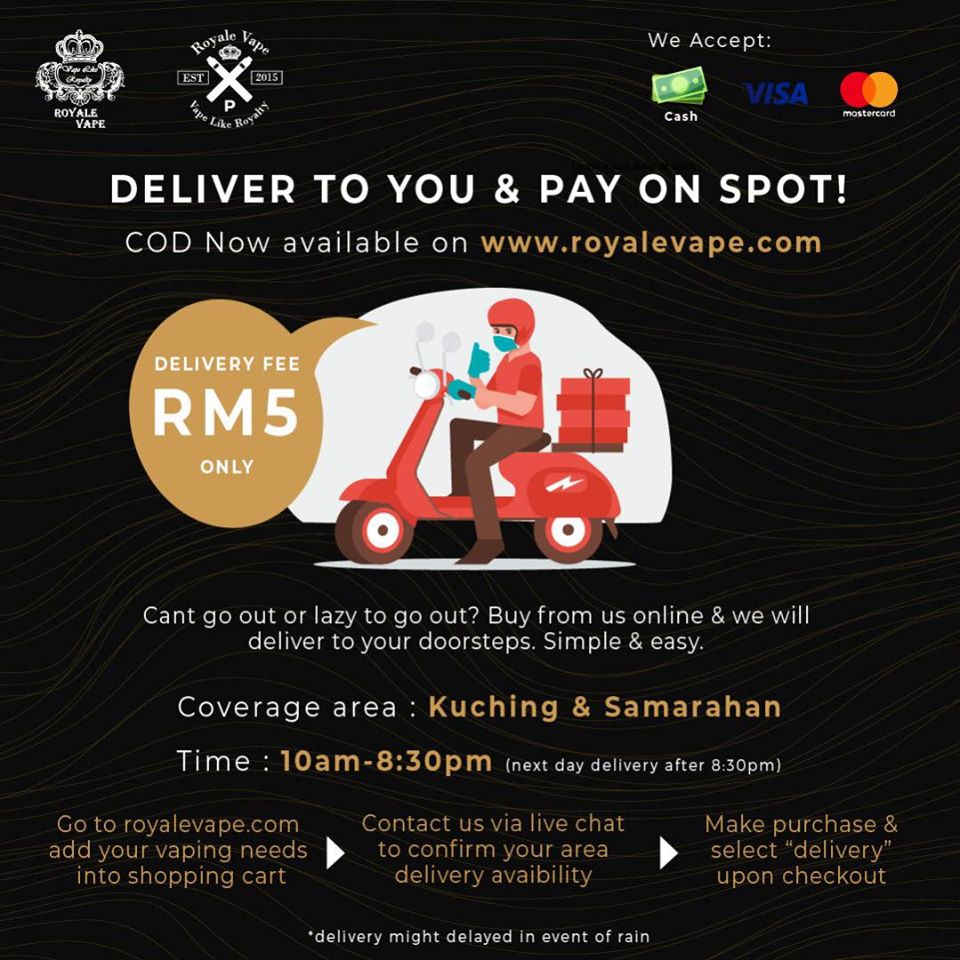 Greetings Kuching & Samarahan Customers! Do you know that we can deliver your vaping needs to your doorsteps? We deliver the most murah vaping needs in town!
---
• RV Admin

Vape Kuching. Royale Vape best price in town ⚜️Cityone Megamall - Ground floor, Mall 1.⚜️Metrocity, Matang Jaya - Behind Petronas, beside restaurant Nasi Kandar ⚜️Milan Square Kuching ⚜️ Kota Sentosa bt7.
---
• RV Admin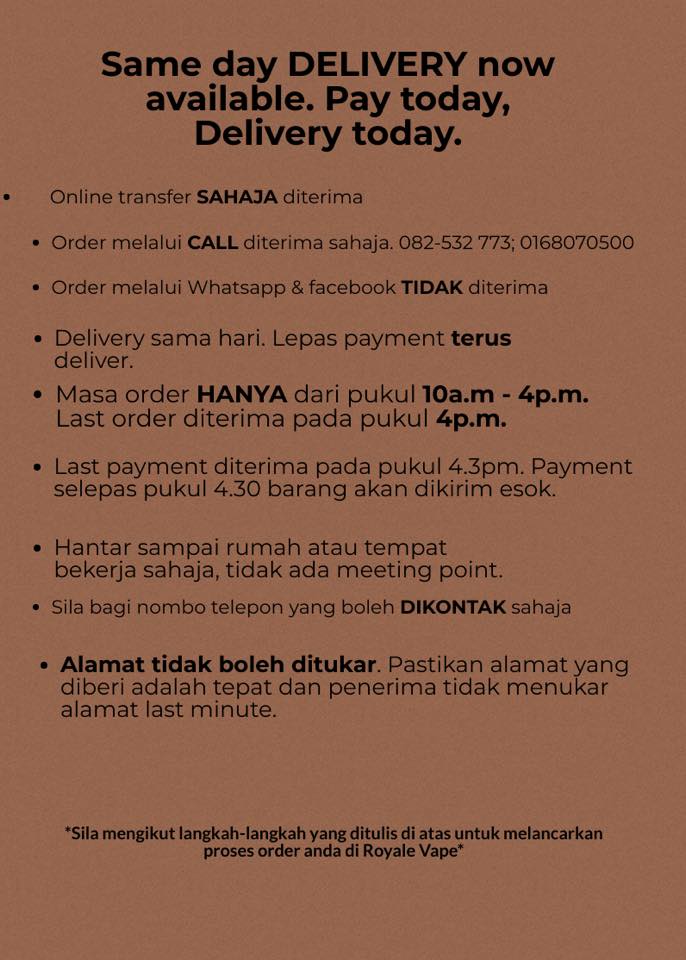 Royale Vape Kuching now provide SAME DAY delivery (COD). Only accept orders by call. Last order at 4pm. Last payment by 4 - 3pm Thank you for your understanding.