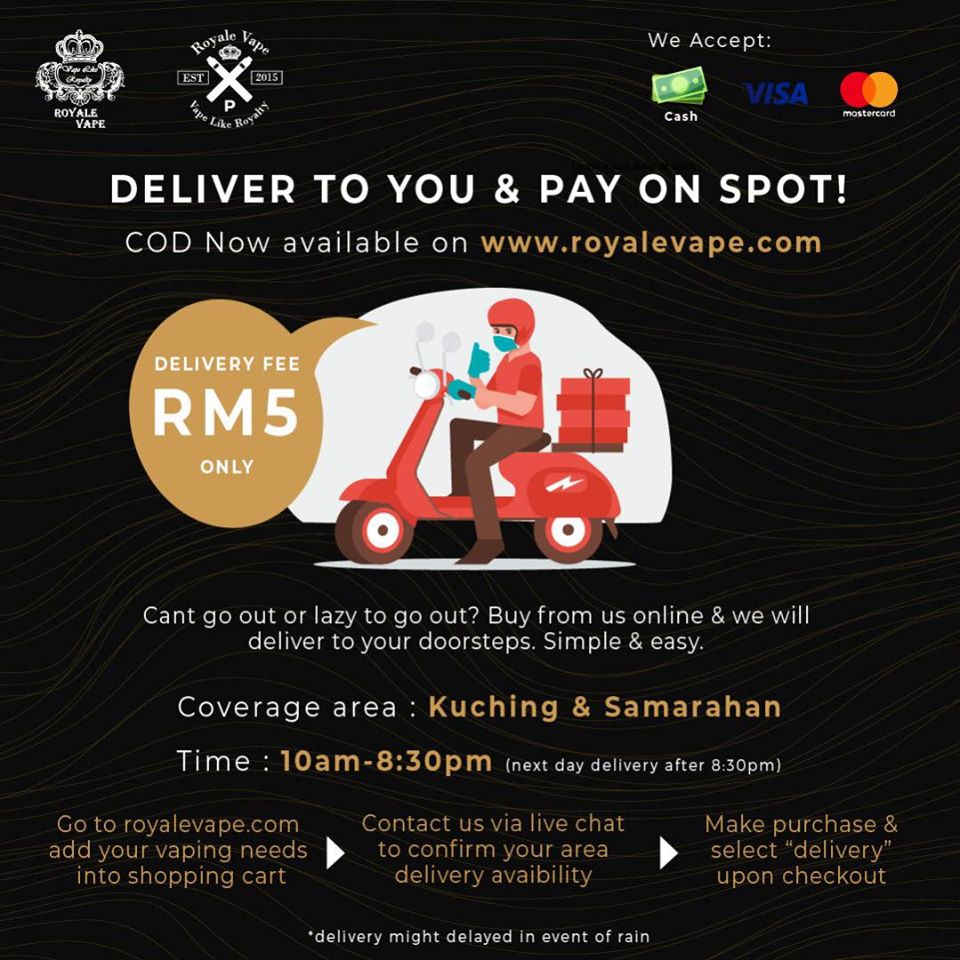 Greetings Kuching & Samarahan Customers!
Do you know that we can delivery to your doorsteps?

We deliver to your doorsteps for only RM5 (Kuching & Samarahan Area)
*Please confirm with us the delivery area to avoid disappointment
Now available at all ROYALE VAPE branch with all the lowest price you will ever get... with all amazing deals...